Many players in the game of the fantasy game in the game of \"Yin Yang Shi\" do not know how to match, so today I will introduce to you the recommendation of the lineup of the Yinyang Division Fantasy Games. Do n't miss it if you need it.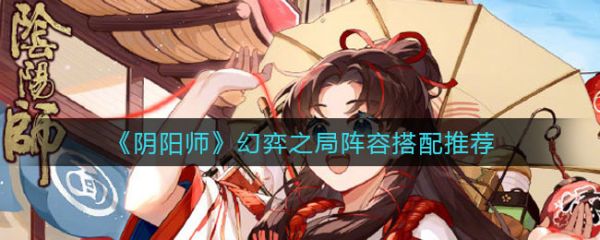 The lineup of the fantasy game of \"Yin Yang Shi\" is recommended
The first stage (unlimited ghost fire):
Squad idea: Double Pull bar+arbitrary control type+any control type God+Yan Mo
Note: Double -pull bar can be double sickle, double mountain rabbit or sickle+mountain rabbit, arbitrarily controlled god can be this style God's belt controls the royal soul, or the skill of the god itself has a control effect
for example:

This set is the rain and fire that everyone is familiar with, It's just that this system has become stronger due to the rules of [Infinite Ghost Fire].
Of course, there is no need to pursue the combination of rain girl+Phoenix fire too much. Bai Mu Ghost+Ghost Bai Bai and so on, but the Phoenix Fire must be combined with the god -god combination that can add Debuff to the opposite side. This Debuff can come from the style of the gods itself or the royal soul. Other gods can be arbitrarily combined.
This lineup can have many different formations, and the conditions can even be a double -pull+San Yan Mo.*The requirement is to grab a speed.
Royal Soul Selection:
Yan Mo: The faster of all imperial souls
No. 1 draw: All the second faster among the imperial soul
No. 2 draw: Great mussel essence is given priority. If there is no mussel essence, it will bring something else, but the speed should be three speeds, and it can be pulled up by No. 1 barrier, that is, speed \u0026 gt; 0.7
Rain girl: Any Royal Souls, high resistance to co -submature priority, four speed
Phoenix fire: arbitrary royal souls, priority high -life and high crit, the soul, The speed is behind the rain girl or another controlled god
Other optional control type gods:
Ghost envoys Bai: Charm Demon, Zhong Ling, hit high priority
] Haifang owner: Japanese girl, preferred output board high
Snow girl: 魍魉, Zhong Ling, snow ghost, hit high priority
Qing Ji: snow ghost, hit high priority [123 ]
Bai Mu Gui: Any Royal Soul, fast speed, high preference for hit